After the initial hard work of setting up the podcast and launching it in July and August I've settled down into a routine which involves a lot less work!
The It's A Frog's Life Acoustic Podcast happens every two weeks, unlike many of the music podcasts which are weekly or even more frequent than that. The reason I don't do it weekly is because I have other interests that take up my time. I also have a home life and don't want to spend too much time stuck in front of a computer.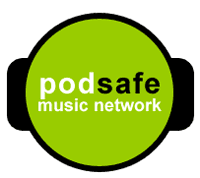 I plan the running order for each show two shows in advance. This means I'm working on the next show and the one after at the same time. Now that I have a bank of musicians and bands bookmarked in my web browser, and a whole host of songs in my Podsafe Music Network playlist, it's simply a matter of putting six songs into a running order and trying to keep a balanced show.
If a song I want to play is from a band/musician's website or from MySpace then I always ask for permission before playing it. This gives the musicians advanced warning so they can tell all their fans about it, and it also gives them the opportunity to let me know about gigs, songs, CDs and other news. Only occasionally do I have to substitute a song from the running order because I haven't received permission in time.
The balances I'm trying to keep are between UK and Liverpool acts, between male solo, female solo, duos and group acts, and between upbeat and laid-back songs. I also like to show different styles to prove that acoustic music isn't just "one man/woman/frog and a guitar".
If you have any comments about putting together a podcast then I'd love to hear them. You can leave comments and messages here and also on the shownotes page at
itsafrogslife.net/podcast
You can also leave an audio comment using the MyChingo recorder. Some audio comments and messages will be played on future shows - so get recording!